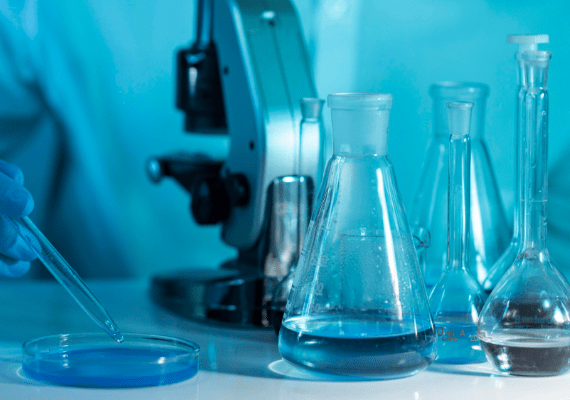 About company
Best Industrial Solution Provider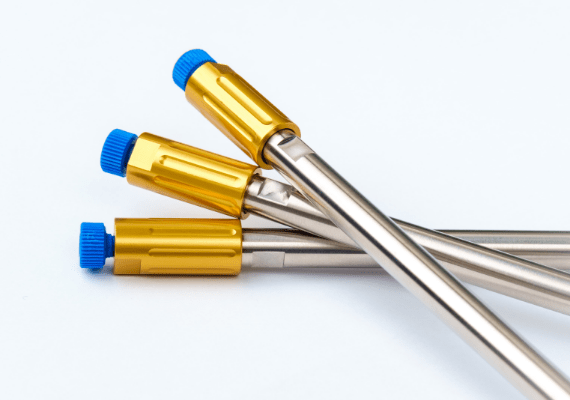 Nanghavi is India's first and only company with combined analytical, flash, and preparative chromatography expertise. Our advanced research and quality testing aptitudes help customers transform their discoveries into industry-ready products. We are committed to providing analytical and testing solutions to help our customers throughout the whole life cycle of their product development, research, and quality control.
Nanghavi was founded in 2017. We work in a transparent and highly professional manner with our clients. We help them with pharmaceutical method development, validation processes, analytical protocols, and report documentation.
Connect with us now to know more about our products and services!
Srushti Sanghavi-Shah
CEO

Mission Statement
We thrive on creating a world with shields of medical products. Hence, we aim to become the largest manufacturer of HPLC columns in India, with in-house manufacturing from raw materials to ready-to-use products.

Vission Statement
Nanghavi aims to provide safe treatments for patients all around the globe. Our mission is to advance change in the Pharmaceutical industry with our chromatographic applications.

Corporate Values
Our core values are trust, reliability, and consistency. Nanghavi's team consists of experienced analysts, chemists, and technicians. These professionals are our valuable assets maintaining a high level of reliability and trust.
OUR LEADERS
Our Professional Team

We are a growing close-knit team of passionate leaders who thrive to provide value, quality, and practical solutions.
Management Team
Rajiv Sanghavi
CEO of M R Sanghavi & Co.
Education and Training:
Material Science Engineer with an MSc from IIT- Bombay.
With over 25 years of experience in Chromatography, Rajiv Sanghavi is the pillar of our HPLC services. His expertise focuses on sales and marketing by providing a strategic way of reaching out to many customers. His attainable solutions help us provide result-oriented analysis and conduct applicable chromatographic practices.
Malay Sanghavi
CEO of HPC Enterprises Pvt. Ltd.
Education and Training:
Polymer Engineer from Mumbai University and Management Training from IIM Ahmedabad.
Malay Sanghavi attributes his success to multiple industries. He has devoted himself to working for the company with more than 40 years of industrial experience. He has been a professor with the Indian Institute of packaging.
Eva OSterman
CFO at Nanologica AB.
Education and Training:
Master of Science in Business Administration and Economics from Uppsala University.
Eva has been handling the finances of many big-scale companies. Her primary focus is on managing the economic growth of the company. Her forte is business control, financial control, reporting, and internal audit. She also has extensive experience with major international finance firms like PWC and AstraZeneca in the pharmaceutical industry.
Andreas Bhagwani
CEO of Nanologica AB.
Education and Training:
MBA from Stockholm School of Economics, studies in agronomy at the Swedish University of Agricultural Sciences in Uppsala.
Andreas Bhagwani has decades of experience in managing several organizations. He co-founds many companies, including WideNarrow, Kichisaga Leadership (management consultancy), and GenderTimer (cell phone app).
Naman Desai
Professor IIM Ahmedabad.
Education and Training:
Ph.D. (Accounting) FL Masters in Accountancy and Al Chartered Accountant from Florida State University.
Naman Desai has worked as a lecturer, assistant professor, and associate professor at Florida State University and IIM Ahmedabad. His financial and market-based knowledge helps us grow even in a competitive world.
Kshitij Shah
CFO at Nanghavi.
Education and Training:
Management graduate with a Master's in Commerce.
Certified Financial Planner from Financial Planning & Standards Board (FPSB, USA).
MBA in Finance and Strategy from NMIMS, Mumbai.
Kshitij Shah has a wealth of more than ten years of experience in various industries like manufacturing, hospitality, and advertising. His primary focus has been establishing and strengthening relationships with clients to serve their needs.
Srushti Sanghavi Shah
CEO at Nanghavi.
Education and Training:
B. Pharm & MBA from NMIMS Mumbai.
MSc Biotechnology from Texas A & M University, 2016.
Srushti Sanghavi Shah has worked with Nanologica AB in Sweden in 2013 and Clinical trials in Houston, USA. She is also CEO of Nanghavi Chromatography since its inception in 2017. She has refined her skills working with different international companies and big-scale organizations.